Prominent Dems Show How Their Faith Informs Their Politics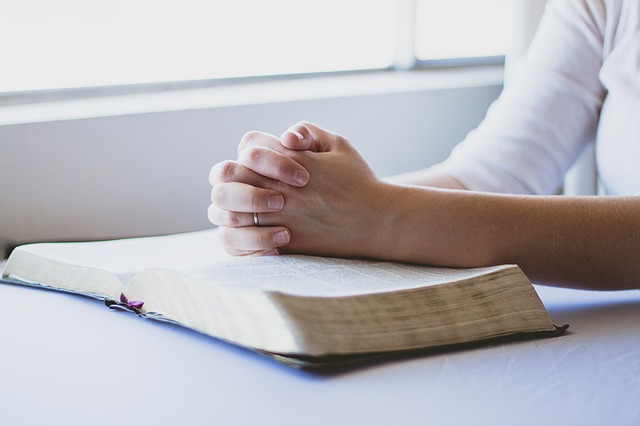 Faith Informs Politics for Some Dems
While faith and politics are often associated with the Republican Party, some high-profile Democrats are now discussing how their faith influences their political ideology. Stacey Abrams, Pete Buttigieg, and Sen. Cory Booker (D-NJ) have recently told their followers that their deep faith in God helped shape their progressive values. For Buttigieg, a deeply religious, openly gay man, this means commenting on President Donald Trump and Vice President Mike Pence and their influence on faith-based voters. Timothy Egan writes in The New York Times, "The mayor calls Pence the 'cheerleader of the porn star presidency,' and he wonders whether the vice president "stopped believing in Scripture when he started believing in Donald Trump." President Trump's most loyal voting bloc continues to be a religious group. According to recent PRRI polling, white evangelical Protestants are the only major religious group that has a favorable opinion of Trump.
The Democratic Push for the Christian Left
Even beyond Pete Buttigieg and Stacey Abrams, there is an increased push by Democrats to embrace the often-ignored Christian left. Emerging candidates may be hoping to capture support from religious voters who feel alienated by Trump's treatment of immigrants and minorities, Eugene Scott writes in a recent article forThe Washington Post. Scott cites a2017 PRRI survey which shows that two-thirds of Democratic voters self-identify as Christian. The survey also shows that about three in 10 Democrats are white Christian, compared to roughly half one decade earlier. Only 14% of young Democrats (age 18 to 29) identify as white Christian. Scott believes outreach to these younger and nonwhite religious voters will also be important for political hopefuls. "What 2020 appears to be revealing is that Trump and Pence will not have a monopoly on discussing the value of the Christian faith," Scott writes, "particularly when it comes to policymaking and public life."
Survey: 13% Of Americans Think Men Are Better Suited for Politics
According to a recent survey conducted by the Georgetown University Center on Education and the Workforce, 13% of Americans think men are "better suited emotionally" for politics than women. "The report points to an 'imbalance' in coverage of women seeking office versus men," Benjamin Wermund of Politico writes. Wermund cites an article in Politico detailing complaints that Democratic hopeful Beto O'Rourke received more media coverage than any female candidates since he entered the race. According to a 2018 PRRI poll, although most Americans say they do not have a gender preference for political candidates, 60% believe that the country would benefit if we had more women in political office; 29% disagree.
Demographic Decline Could Spell Economic Strife in America
Despite Trump's recent comments about America being "full," a new article from The New York Times details that America may not have enough young workers to sustain the economy. Older workers are dying or retiring, and not enough young people are replacing them, The Times reports. This means slower economic growth, likely causing the economy to expand 2% per year, instead of the typical 3% in the near future, analysts predict. But economic growth could slow down further if left unchecked, said Neil Irwin."Demographic trends might not merely reduce overall national growth rates in the decades ahead. They could also cause the left-behind cities to hit a point of no return that undermines the long-term economic potential of huge swaths of the United States."