Pelosi: Trump Has "Cheapened the Presidency"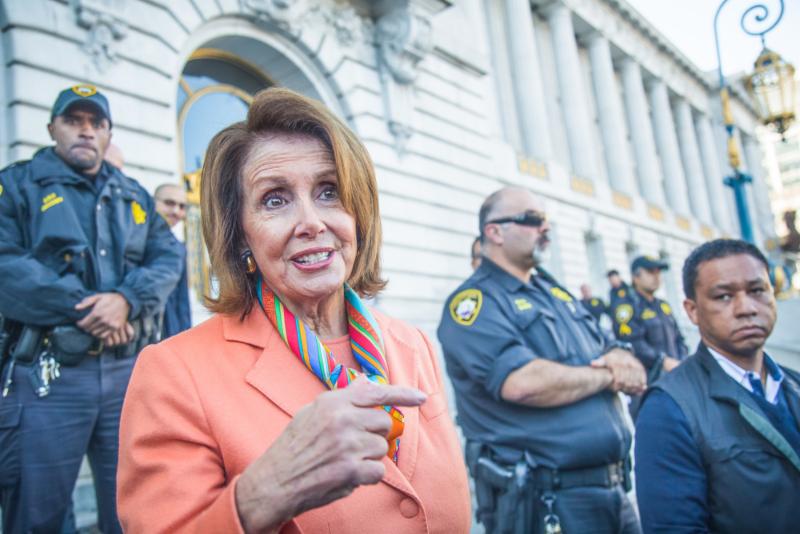 Pelosi: Trump Has "Cheapened the Presidency"
In an interview 60 Minutes on Sunday, House Speaker Nancy Pelosi (D-CA) chastised President Trump, saying that his Twitter activity has "cheapened the presidency." Trump recently posted a video to his account which some say could incite violence against Rep. Ilhan Ohmar (D-MI). Pelosi goes on to say that the press has helped him get there. "I think the press is an enabler of him," she says. "And I think, on the other hand, they are the best defense of him. The freedom of the press is the guardian of the gate of our democracy." She continues. "Even if they don't like what you're saying, if they're talking about him, they're not talking about us." PRRI's 2018 edition of the American Values Survey shows that 69% of respondents believe that President Donald Trump has damaged the dignity of the presidency.
Is Partisan Polarization an Issue?
A new opinion piece at The New York Times examines the phenomena of political polarization and how our partisan views sometimes disrupt our relationships. The Times cites PRRI data that shows that 91% of Americans believe that that the country is divided about politics. "This is higher than the percentage of people who reported that America is divided over issues of race and ethnicity (83%) or religion (77%)," the Times reports. Writers Samara Klar, Yanna Krupnikov and John Barry Ryan posit that having to worry about arguing politics with relatives at Thanksgiving is"clear evidence that America is hopelessly, alarmingly divided."
LGBT Mormons Striving for More Inclusive Church
Samantha Allen writing in The Daily Beast looks at how LGBT Mormons have pushed the church into greater acceptance. Allen writes that "an increasingly vocal contingent of LGBT Mormons are holding out hope that their faith may one day more fully accept them." Recently, the LDS church reversed a 2015 decision that categorized LGBT parishioners as apostates and prevented their children from being baptized in the church. Allen uses PRRI data to show that "Mormon opposition to same-sex marriage fell from 68 percent to 53 percent from 2013 to 2017."
Support for Israel Becomes More for Evangelicals
According to Jonathan Allen at NBC News, it is not American Jews who are reliable partners for President Donald Trump and Israel Prime Minister Benjamin Netanyahu, but white evangelical Protestants. Allen writes, "Trump may be for Israel, but evidence suggests his support has little to do with Jews and everything to do with pleasing the white evangelical Christians who form the strongest core of his base heading into the 2020 election." One example of this change in audience is the recent decision to move the United States Embassy in Israel to Jerusalem. According to PRRI CEO and founder Robert P. Jones, "The end goal isn't what's good for the Jewish community, the end goal is what's good for the second coming of Christ," Jones tells NBC. He continues, "If you're purely thinking from a tactical point of view, you've got a bigger group in white evangelicals, and you've got a group that as a whole has a theological orientation that thinks that this is an important thing for their theological worldview." PRRI data from 2012 shows that just 4% of American Jews say that Israel was their top consideration in deciding who to vote for.