Pope Benedict Criticized for Essay on Sex Abuse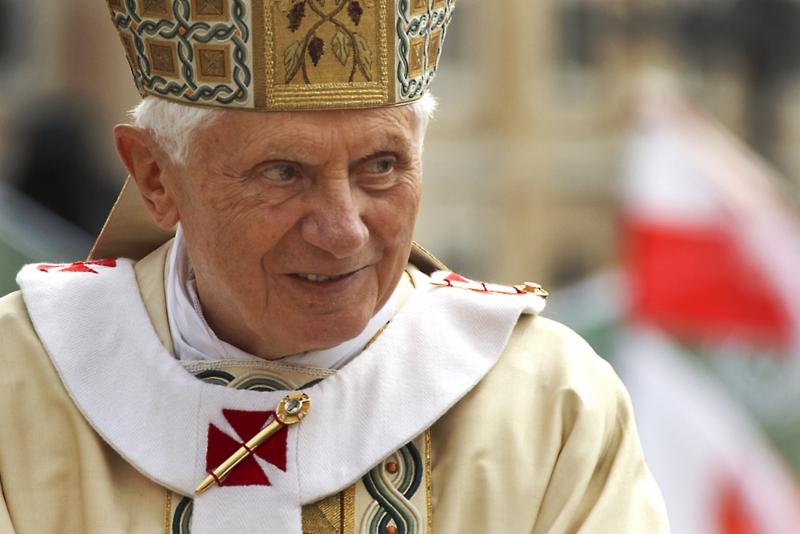 Pope Benedict Criticized for Essay on Sex Abuse
On Thursday, a letter from retired Pope Benedict XVI detailing the causes of sexual abuse in the Church sparked criticism. According to Pope Benedict, the 1960s sexual revolution is partly to blame for an increase in sexual abuse. The essay was "catastrophically irresponsible," a church historian told The Los Angeles Times.Villanova University theologian, Massimo Faggioli, adds on Twitter, "Everything we know in the global history of the Catholic abuse crisis makes Benedict XVI's take published yesterday very thin or worse: a caricature of what happened." A recent PRRI survey found that 81% of Catholics say child sex abuse by clergy is a major problem in the church. Sixteen percent of Catholics say that recent allegations against the clergy have made them consider leaving the church.
Heartbeat Bill Passes in Ohio
After years of public debate, a bill has passed in Ohio that would make it illegal to perform an abortion after a fetal heartbeat was detected. The bill had twice been vetoed by former Ohio Gov. John Kasich (R). But current Gov. Mike DeWine (R) indicated that he will sign the bill into law. Rep. Michelle Lepore Hagen (D-OH) shed tears following the decision. "I'm concerned that we will have companies that will choose not to locate here due to our oppressive laws," she says. "I'm concerned that doctors will leave the state of Ohio. I'm concerned that our kids are going to leave, that we're going to lose a large amount of young people who don't want to live in an oppressive atmosphere." Lepore Hagen may be correct in her fears. A PRRI survey released last October found that a majority (59%) of Americans believe that abortion should be legal in all or most cases, while 37% believe it should be illegal in all or most cases.
Huckabee Thinks LGBT Rights are 'in Vogue,' a Threat to America
According to former Arkansas Governor Mike Huckabee (R), LGBT equality is the "greatest threat to" America's moral fiber. Huckabee believes that Christian churches are partly to blame for not doing enough to teach people "what biblical marriage should look like." Carol Kuruvilla examines Huckabee's position at HuffPost. "Studies suggest that white evangelicals often stand apart from other American religious groups in their adamant opposition to same-sex marriage and LGBTQ rights," she writes. "About 58% of white evangelicals are opposed to same-sex marriage, compared with only 30% of all American adults, according to a Public Religion Research Institute survey."
Americans Increasingly Do Not Believe in God
More Americans are becoming unreligious. "There's a trend away from organized religion, Pastor Tim Kelley of Birmingham, Al tells WBRC. "Institutions have a way of creating an environment of which people are skeptical." According to recent data, Kelley is correct. PRRI data from 2016 shows that one-quarter (25%) of Americans have no religious affiliation. Most Americans who leave their childhood religious identity to become unaffiliated generally do so before they reach their 18th birthday. More than six in 10 (62%) religiously unaffiliated Americans who were raised in a religion say they abandoned their childhood religion before they turned 18. About three in 10 (28%) say they left their religious between 18 and 29. Only 5% say they stopped identifying with their childhood religion between the ages of 30 and 49, and just 2% say age 50 or older.