The Washington Post: Chaos Inside White House Over Border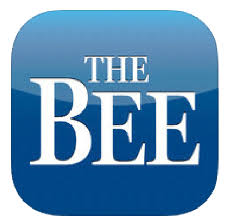 The Washington Post: Chaos Inside White House Over Border
Trump's behavior is becoming more erratic over the last 12 days, according to a new report from the Washington Post. Since Trump threated to seal the border in a series of tweets on March 29, he has "has alarmed top Republicans, business officials and foreign leaders who fear that his emotional response might exacerbate problems at the border, harm the U.S. economy and degrade national security," writes the Washington Post. In the wake of the ouster of former DHS Secretary Kirstjen Nielsen as well as other high-ranking staff, The White House is to remake the agency into a more aggressive one. The president also recently argued that without additional immigration restrictions, which some argue could lead to more family separations, migrants would be "coming like it's a picnic, because, 'Let's go to Disneyland.'" A 2018 PRRI poll found that 71% Americans oppose such a policy that would separate immigrant children from their parents. The overwhelming number of Democrats (94%) and a large majority of independents (76%) oppose such a policy while half (50%) of Republicans support a policy of family separation while 40% are opposed to it.
Rutgers Student Paper Questions Electoral College
The Daily Targum, the official student newspaper of Rutgers University, published an editorial exploring the issue of the Electoral College and its efficacy. "It is time to once again veer from a path of neglect, and steer toward the path of righteous equality and democratic participation," the editorial asserts. The piece notes the number of support from Democratic presidential primary hopefuls for switching to a popular vote system as well as legislative proposals, as well as fears of rural alienation in the alternative system. The editorial also notes that the current system alienates many rural and urban states, because the four leading candidates only taveled to states with the higher electoral notes, skipping 27 states in the latter two months of the 2016 election. The article cites PRRI data examining the topic, pointing out: In the U.S., "65 percent of adults think whoever wins the popular vote should hold the nation's highest office," according to an Atlantic/Public Religion Research Institute (PRRI) poll from 2018.
White Nationalism Hearing Grows Tense
A congressional hearing on the rise of white nationalism on social media turned tense on Tuesday after Rep. Ted Lieu (D-CA) played a recording of Candace Owens offering praise to Adolf Hitler. Owens, who has long been a staunch defender of President Donald Trump, appeared visibly annoyed at the move. "You know, he was a National Socialist, but if Hitler just wanted to make Germany great and have things run well, okay fine," Owens said in 2018. "The problem is he had dreams outside of Germany. He wanted to globalize. He wanted everybody to be German." Owens rejected the tone of the hearing. "I think it's pretty apparent that Mr. Lieu believes that black people are stupid and will not pursue the full clip in its entirety," Owens said in response. "He purposely presented an extracted clip." In 2018, PRRI found that a majority (54%) of Americans say that President Trump's decisions and behavior as president have encouraged white supremacist groups, compared to just 5% who believe the president has discouraged such groups. About seven in 10 black (72%) and Hispanic (68%) Americans, compared to less than half (45%) of white Americans, believe that the president's conduct has encouraged white supremacist groups.
More and More Weddings Are Ditching Clergy for Friends
As more and more weddings steer away from traditional settings and practices, couples are becoming more inclined to choose friends over officiants to preside over their wedding. The Atlantic details this growing trend and speaks to several couples who chose to have their friends introduce their nuptials to their guests. For Sarah Goesling and her partner Jamie Ekeberg, the decision was easy. "We started the conversation because I was raised Jewish and Jamie was raised Presbyterian, and, well, we're a queer couple, "she explains. "We both knew that we wanted to take the step into marriage with someone we had a very close relationship with." Writer Rainesford Stauffer believes the trend will continue. "The wedding industry is full of gimmicks, but this is a trend that is less about aesthetics and more about what, and who, hits closest to the heart," Stauffer writes.