Will Young Americans Abandon the Republican Party?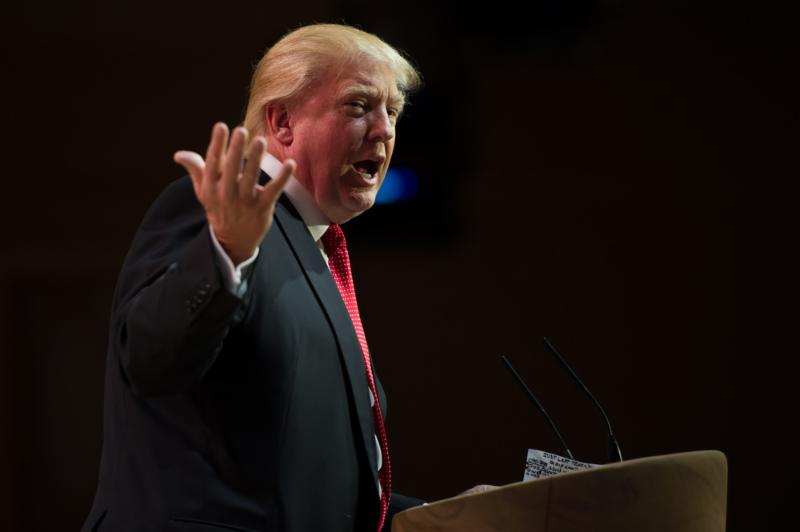 Will Young Americans Abandon the Republican Party?
A recent piece in The New York Times follows up with several young people who have become politically aware in the age of Trump. The piece captures how the period in one's life where their views are formed by the moments and actions that impact their life. Jaden Rams, a 16-year-old from Colorado, briefly went viral in October 2016 after a photograph was taken of him in a Make America Great Again hat. In the two and a half years since that photo, Rams' opinions have evolved. Rams now calls Trump's policies that appealed to him in 2016, "a travesty for American unity." Republican pollster Kristen Soltis Anderson tells the Times, "Republicans are in trouble. It would not surprise me if the problem is worse, not better, with Gen Z, given the moment we're in." PRRI data shows that (70%) of young Americans say they have an unfavorable view of President Donald Trump. Notably, 54% of young Americans—including 44% of white, 67% of Hispanic, and 74% of black young Americans hold a very unfavorable view of Trump. Among young Americans, women are more likely than men to have unfavorable views of Trump (75% vs. 65%). The data shows that young Americans are significantly more likely to view the Democratic Party favorably (52%) than they are to view the Republican Party favorably (31%).
Attorney General William Barr Testifies Before Congress on Mueller report
Barr testified before a Congressional committee about the Justice department's budget as well as special counsel Robert Mueller's report on the Russia investigation. The report, which has not been made public as of yet, was the biggest subject of the hearing. Democrats criticized the Attorney-General for what they are calling an opaque process of disclosure. Holding up documents related to the Russia probe that are likely to be heavily redacted in the near future, Hawaii Rep. Ed Case (D) exclaimed, "This is what drives the public crazy, when they see something like this. This is what we have to try to avoid." According to PRRI data, The opinions of partisans about Robert Mueller diverge substantially. Nearly six in ten (59%) Democrats, compared to only 17% of Republicans, say their opinion of Mueller is positive overall. By contrast, more than seven in ten (71%) Republicans report having an unfavorable view of Mueller.
FiveThirtyEight: "Is Trump Moving Further Right on Immigration?"
"President Trump appears to be moving even further to the right on immigration policy. His administration has always taken hardline stances on immigration, of course, but recent rhetoric and staffing moves may signal a further shift," writes Perry Bacon in FiveThirtyEight. Bacon's conclusion stems from the president's idea of closing the border as well as cutting aid to El Salvador, Guatemala and Honduras. Additionally, there have been reports that senior officials at Department for Homeland Security are on their way out at the behest of Stephen Miller, an immigration conservative advising the president. Americans are divided on whether restrictions should be placed on legal immigration. PRRI's 2018 American Values Surveyfound that A slim majority (51%) of Americans favor passing a law that places stricter limits on the number of legal immigrants coming to the U.S., while nearly as many (47%) oppose such a law. There are stark differences in attitudes among partisans. Nearly eight in ten (78%) Republicans favor stricter limits on the number of legal immigrants coming to the U.S. By contrast, only about one-third (36%) of Democrats hold this view.
Robert P. Jones Wins 2019 Grawemeyer Award in Religion
On Thursday, PRRI CEO and founder Robert P. Jones will accept the 2019 Grawemeyer Award in Religion for his book, "The End of White Christian America." "Jones well describes the decline of mainstream Protestantism many of us are seeing in our churches and theological institutions," said Tyler Mayfield, an associate professor of Old Testament at the seminary who directs the religion award. "He also offers an appropriate critique of how mainline Protestants have failed to address racism even though they have been a public voice for racial justice." The annual prize rewards outstanding ideas in music, world order, psychology, education, and religion.