A 'Clash Between Politics and Practice:' Abortion in Florida's Most-Populous County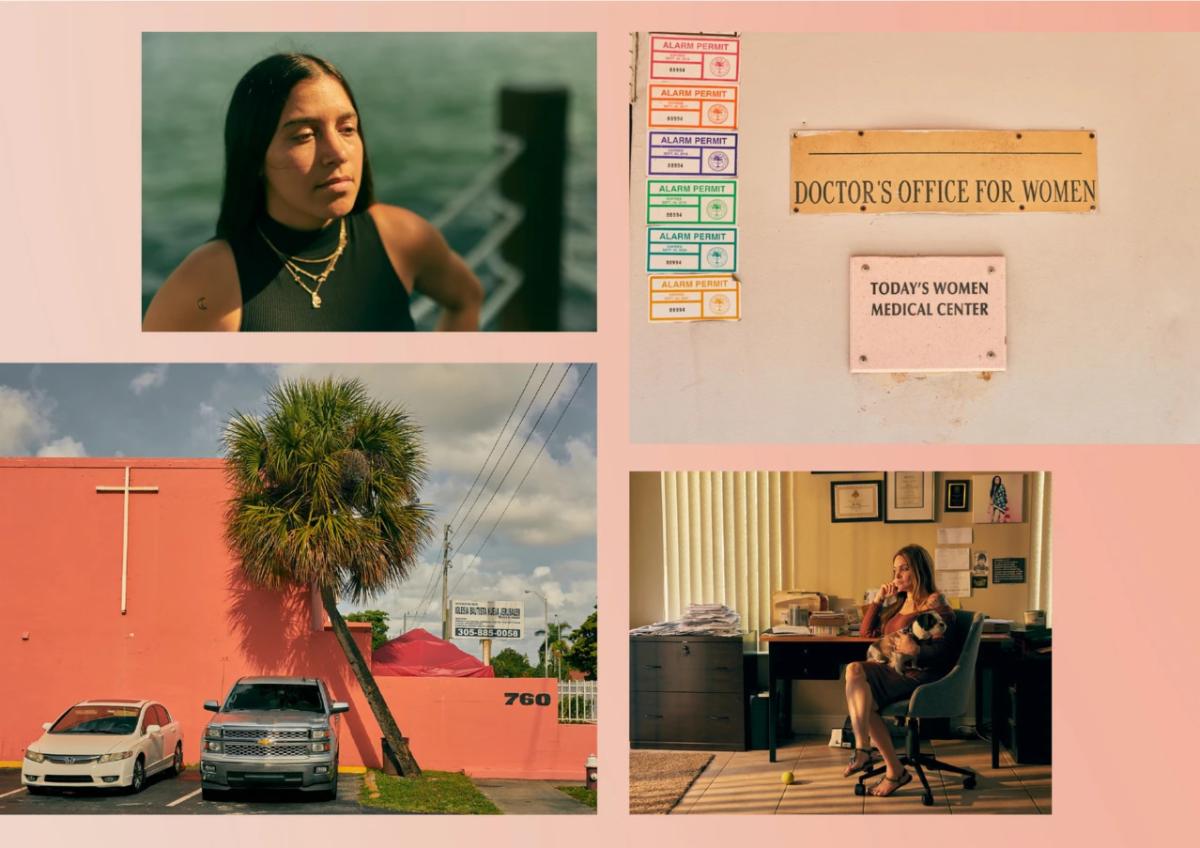 A 'Clash Between Politics and Practice:' Abortion in Florida's Most-Populous County
Kathy Gilsinan and Arek Sarkissian for Politico Magazine spotlight an abortion clinic in Hialeah, Florida, to illustrate the "clash between politics and practice" in the state's most populous county, Miami-Dade, which also leads Florida with the highest number of abortions. Hialeah is majority Hispanic and largely Catholic, and is "not a city where people's lives conform neatly to the dominant politics." Rosita, the clinic's administrator, stated that patients don't typically discuss politics, but they do often complain about the requirement that any woman seeking an abortion first receive a consultation and then wait 24 hours before they undergo the procedure. Rosita stated that it is a massive inconvenience, especially for the rapidly growing numbers of patients traveling to Florida from states with tighter restrictions. "At the end of the day, when money is involved… it doesn't matter if you're a Republican or Democrat if you can't afford a baby," said a patient outside the clinic.
PRRI research found that Florida remains the only state in the Southeast where a majority say abortion should be legal in most or all cases. According to the Florida Agency for Health Care Administration, there were 80,000 abortions in 2021. The authors highlight that nearly 5,000 of those procedures were for women who live outside of Florida because of tighter restrictions in multiple surrounding states. Last year, 94% of abortions in Florida took place before the 15th week of pregnancy. Florida's post-15-week ban is "liberal by comparison, even though it has no exceptions for rape or incest—only to save the mother from death or severe injury, or in cases of fatal fetal abnormalities."
---
Mapping Americans' Social Networks: One Different Face Can Be 'Profound'
Kelsey Dallas for the Deseret News examines PRRI's recent report analyzing the demographics of Americans' friendship networks. Noting the recent two-year anniversary of George Floyd's murder, which led to a racial reckoning nationwide, Dallas writes that most white Americans continue to look exclusively to other white Americans for the most personal forms of social support. PRRI data found that, when asked to list up to seven people (including family members) with whom they "discussed important matters" in the past six months, two-thirds of white Americans named only whites. Dallas points out that similar patterns were present across racial groups. PRRI Director of Research Natalie Jackson commented on the trend: "It's notable that even with all of the attention to racial divisions and barriers… we still see that white people have extremely homogenized networks. It's gotten a little bit better but not much in the last eight or nine years."
Among the most notable findings is that the presence of just one person of a different background in a social network has a significant influence on respondents. This is particularly true among those who hold attitudes less supportive of racial and religious pluralism, including those who are less likely to acknowledge the impact of past discrimination. Among white Americans, those whose friendship networks include only white people are significantly less likely than those whose networks include at least one nonwhite person to say that American culture and way of life have changed for the better since the 1950s (43% vs. 51%). "The impact of just one person of a different background is profound, significantly increasing support for the ideals of a multiracial, multi-religious democracy," said Robert P. Jones, PRRI founder and CEO.
---
Two-Thirds of US Colleges Lack Student Groups for Minority Religions
PRRI Public Fellow Jonathan Coley and two other researchers, Dhruba Das and Gary John Adler Jr., write for The Conversation about how students with have Buddhist, Hindu, Jewish, and Muslim religious beliefs are not often supported by their colleges and universities in the form of student groups. According to their new study, two-thirds of colleges and universities lack officially recognized students groups for minority religions across 1,953 four-year, not-for-profit institutions in the United States. The authors analyzed databases of student organizations and found that Muslim student groups are located at only 28% of U.S. colleges, while Jewish student groups are at just 25% of U.S. universities. Moreover, Buddhist and Hindu student groups are each represented at 5% of institutions, and "66% of U.S. colleges and universities lack any type of minority religious student group" at all.
The researchers also address how certain types of institutions are more likely to have minority religious student groups than others: approximately 40% of public colleges and universities have minority religious student groups, while only 27% of private Christian universities have minority religious student groups. They also note that this discrepancy is partly due to the fact that private Christian colleges are legally allowed to discriminate against non-Christian students, including by refusing to recognize non-Christian student groups. PRRI research found that when Americans were asked if there is a lot of discrimination today against groups that have been historically marginalized in the United States, majorities say this is the case for Muslim people (73%) and Jewish people (56%).