3.22.19 New Details of Clergy Abuse Hit Chicago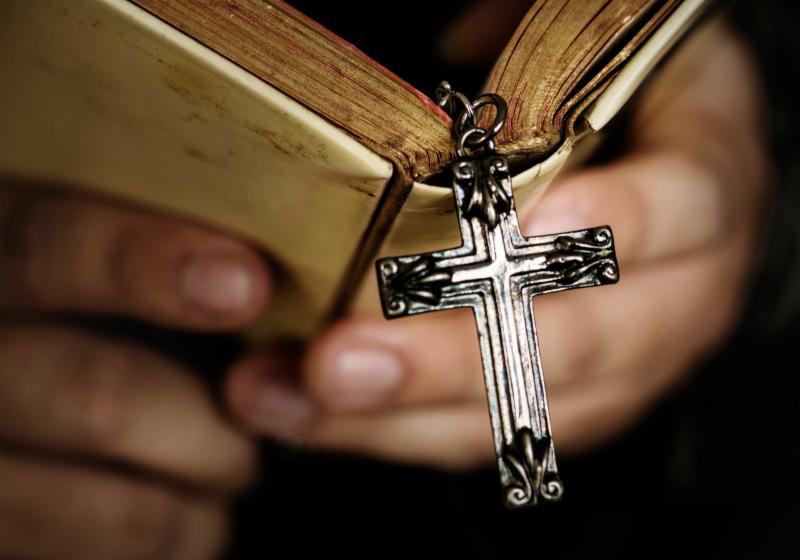 New Details of Clergy Abuse Hit Chicago
A nearly 200-page report was released this week that details decades of abuse allegations against clergy and staff of Catholic churches in Chicago. Information on nearly 400 people, including work histories and photographs, was released by a Minnesota law firm. The Archdiocese of Chicago believes that the report merely highlights old offenses. "What's frustrating to me is the lists represent the past," Mary Jane Doerr, the director of the Chicago Archdiocese's Office for the Protection of Children and Youth says. "And it was not a good past, but we don't do that anymore. That's not what's going on today. Today, all allegations are taken seriously." A PRRI survey, conducted in 2018, shows that 81 percent of American Catholics say child sexual abuse by clergy is a major problem.
Supreme Court Justices Seemingly Taken Aback in Jury Selection Case
"The U.S. Supreme Court signaled strongly on Wednesday that it is likely to rule for a death row inmate in Mississippi who was prosecuted six times for the same crime by a prosecutor with a history of racial bias in jury selection," Nina Totenberg reports on NPR's "All Things Considered." Most notably, Justice Clarence Thomas ended the hearing by asking whether the defense had struck down any white jurors, his first question in three years. The defendant, Curtis Flowers, has been on death row for 22 years. Americans are roughly divided on punishment for people convicted of murder: 55percent prefer life in prison with no chance of parole and 44percent select the death penalty. The two parties are mirror images of each other on this issue: 67 percent of Democrats prefer life in prison ,and 67 percent of Republicans prefer the death penalty.
D.C.'s Solution to Segregation: An Algorithm 
Since the 2014-15 school year, D.C.'s 93,000 public school students choose traditional public schools and charters through a centralized application process powered by a computer program that matches students with their top choice of schools, writes Thomas Toch in The Washington Post Magazine. The program was launched by then-mayor Vincent Gray and run by the Office of the State Superintendent of Education. The office produces an algorithm that places as many students in the schools of their choice as possible. The program aims to create more diversity within city schools and give students additional school opportunities. In a PRRI poll released last month with The Atlantic, only seven percent of Americans who have at least some interactions with people of different racial and ethnic backgrounds than their own say they have these interactions at a school they are attending.
Texans Support LGBT Protections
A Thursday discussion on Texas Public Radio used PRRI data to discuss perceptions of LGBT discrimination in Texas. The show's guests, including State Sen. José Menéndez (D-26) and members of Equality Texas and Pride Center San Antonio, also discussed upcoming legislature bills. In January, PRRI CEO and founder Robert P. Jones highlighted the broad support for LGBT rights throughout the state. "The new analysis also finds that nearly six in 10 (54 percent) Texans oppose allowing a small business owner to refuse to provide products or services to gay or lesbian people based on the owner's religious beliefs. Majorities of most Texas subgroups, with the notable exceptions of white evangelical Protestants and Republicans, oppose such religion-based service refusals," Jones writes.