2019 Transgender Day of Remembrance Marred by Sobering Statistic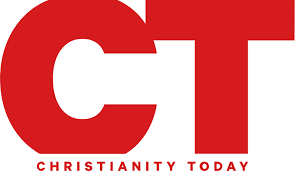 2019 Transgender Day of Remembrance Marred by Sobering Statistic
A new report, released to coincide with today's observation of the Transgender Day of Remembrance shows that over 300 trans individuals were murdered between October 2018 and September 2019. A total of 331 trans killings have been reported, adding to the 3,317 who have been murdered since 2008. According to the Human Rights Campaign, many of those targeted and killed are transgender women of color. "Transgender women of color are living in crisis, especially Black transgender women," Human Rights Campaign (HRC) President Alphonso David said. "Every one of these lives cut tragically short reinforces the urgent need for action on all fronts to end this epidemic—from lawmakers and law enforcement, to the media and our communities." In the United States, PRRI data shows that Americans are growing more supportive (62%) of transgender rights. A majority (63%) of Americans say they would be somewhat or very comfortable having a close friend tell them they are transgender. Over half (56%) of Americans report that they would feel somewhat or very comfortable learning that a local elementary school teacher is transgender. Less than half (48%) would feel somewhat or very comfortable with having their own child tell them they are transgender.
Students for Life Returns to Georgia Tech
As his junior year at Georgia Tech was coming to a close, Brian Cochran reached out to people on his campus to resurrect Students for Life, a collegiate organization that advocates against the availability and legality of abortion care. Members of the College Republicans, College Democrats, and other politically active organizations on campus told him to get lost. A recent piece in The Atlanta Journal-Constitution (AJC) highlights how Cochran resurrected the group that was long dormant at the university, and has since brought in over 100 members to its registrar. "The main goal of Students for Life is to help students who become unexpectedly pregnant connect with Federally Qualified Healthcare Providers and the Birthright Resource Center in Chamblee, where its members volunteer," reports the AJC. PRRI data indicates that young people (ages 18-29) are more likely to have changed their opinion on abortion than any other age group. Twenty-nine percent reported a change—more than ten percentage points higher than any other age group. Young adults have changed their opinion to be more supportive (19%) rather than opposed (10%) to abortion by nearly a margin of two to one. All other age groups report more balanced changes.
The 25 Year Fight for Harriet
For almost three decades, screenwriter and producer Gregory Allen fought to get his live-action historical drama about Harriet Tubman to the big screen. Over that time, Allen navigated an entertainment industry that does not often showcase black voices or tell black stories. In an essay published in the Los Angeles Times, Allen looks back on his journey, and the difficulties getting Tubman's story told. In one notable passage from his piece, Allen claims that he was once told that Julia Roberts, a white actress at the height of her fame, would have been a good person to cast as Tubman—a black abolitionist and political activist. "I was told how one studio head said in a meeting, 'This script is fantastic. Let's get Julia Roberts to play Harriet Tubman,'" Allen writes. "When someone pointed out that Roberts couldn't be Harriet, the executive responded, 'It was so long ago. No one is going to know the difference.'" That suggestion highlights the dwindling, but present lack of representation in Hollywood. In a 2017 PRRI/ MTV survey on young people age 15-24, 66% of respondents said film and television often present a negative stereotype of black people.